Most of the girls who arrive are diagnosed with Attention Deficit Hyperactivity Disorder (ADHD) and the main part of them have undergone a difficult "history" during their childhood and adolescence.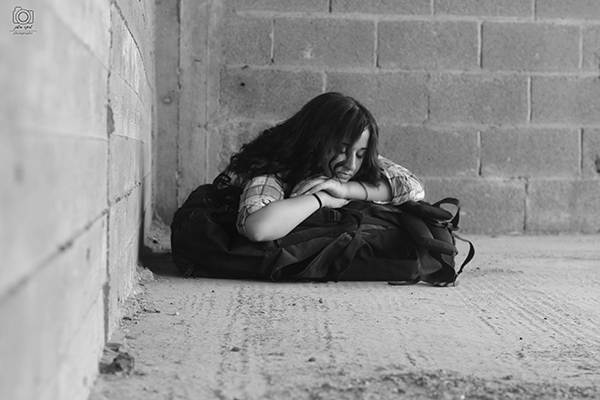 We hold Psychotherapy groups in cooperation with the girls once a week, as well as empowerment and enrichment workshops with senior staff members. There are girls who come from sexually abused homes or homes where they were exposed to alcohol or drugs. In cases of addiction, we refer to AA or NA groups or to the Retorno Center for Addiction Treatment by the 12-step method.
It should be noted that most of the girls are intelligent, handsome, with high-sensitivity, and life wisdom. They are girls who have a high potential for development in any field. Most of the girls suffer from low self-esteem and self-image. One of the keys to the success of these girls' rehabilitation is their integration with normative girls, this constitutes the key to success.
There is a rehabilitative benefit in the interaction between the different types of girls, such as placement of girls in shared apartments, in which the girls are divided in the roles of cleaning the apartment, purchasing food, etc. and every girl takes a small part of the economic burden. It gives the girls space and a healthy place to live and indirectly encourages the girls to enter into a normal way of life.
We hold weekly psychotherapy sessions and encourage the girls to participate in the workshops and strengthen their motivation to voluntarily undergo an internal healing process and to build a healthy and independent life system. Things are done in a gentle and indirect way while ensuring that the girls do not feel that they are in a therapeutic institution.
We help the girls to find a job that matches their hidden potential and skills and accompany them so that they should persevere. We also encourage the girls to study academic studies, we help them obtain scholarships from various foundations and we accompany them in their progress.
Our main goal is to bring the girl to a stable mental and functional state and give her tools to prepare her for building a home, a relationship and successful parenthood.
We encourage girls to build individual personalities, help them formulate their opinions, and encourage them to find their own identity in all areas of life.
The team members and outside employees we hire in favor of the program are composed of professionals, each one in his field. Intellectuals, social workers, psychotherapists, coaches, etc.